.
Moth-flat,
flecks and speckles
so exact
all along it,
.
as if the
mosses that
it's on
lie upon it,
.
the branch's
echo —
a leaf-tailed
gecko.
.
.
Uroplatus henkeli – Henkel's leaf-tailed geckos have markings identical to the bark on which they lie. A flap of skin around their bodies breaks up their outlines and makes them even more cryptic. They are classified as Vulnerable on the IUCN Red List of Threatened Species.
.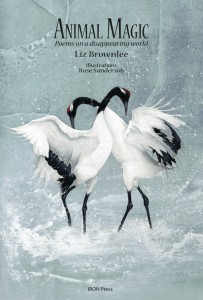 This poem is in my book Animal Magic, which is available from:
IRON Press and Amazon and bookshops.