.
On skies and seas
veiled white with light,
snow petrels weave
and wheel in flight,
.
they glide and skim
from high to low,
a falling flock
of feathered snow.
.
In courtship chases
pair by pair
they braid their paths
of freezing air,
.
birds of Antarctic
paradise,
the cliffs, the sea,
the snow, the ice.
.
.
Pagodrama nivea – Snow petrels are not endangered, but of the 131 species of petrel and albatross, 62% have been classified by the IUCN Red List for Threatened Species as Extinct, Critically Endangered, Endangered, Vulnerable or Near Threatened.
.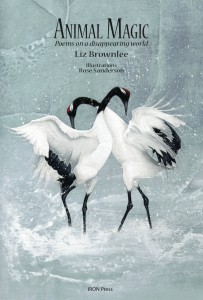 Snow petrels is in my book, Animal Magic, which is available from:
IRON Press and Amazon and bookshops.
.